Sleeper Options
The designers at MotionCraft® have developed the most comfortable and durable sleeper available today.
Available in queen, full, and single with mattress options.

Mechanism - Double Locking TV Headrest - provides added comfort while lounging or watching TV by raising the upper body.
All Tubular Frame Construction & Dual One Piece Tubular Legs - provide enhanced stability and strength by allowing the unit to be operated from the center and side position.
Extended Deck Coverage - the polypropylene decking is designed to extend beyond the metal frame and linkage parts eliminating any metal to upholstery contact.
Seat Support Wires - provides support while sleeping, plus adding durability to the overall unit. Support wires also give the quality feel of stationary seating.
Standard base on 36535 and 8000 Series

Mattress
5" Interspring mattress is standard.>
Air Dream mattress is available for an upcharge.>
Queen size mattress 60" x 73" – standard in sleep sofas.>
Twin size mattress 40" x 73" – standard in sleep loveseats.
KINGSDOWN's exclusive SLEEP IN MATTRESS INNER ROLL construction makes this the ideal innerspring mattress made for sleep sofa use. The Kingsdown Sleep In Mattress is the standard by which others are judged.
Luxurious comfort – cover is INNER ROLL quilted to thick layer of Kingsdown quality foam.
Allergy Free – Exclusive Flexatron is a blend of all man made fibers, thermally bonded in an oven at over 400 ̊F providing an environmentally friendly and hypoallergenic padding material.
Mildew resistant and odor free – unlike raw cotton materials which is a natural medium for bacteria growth and retains moisture, FLEXATRON will not host mildew or odors.
Longer life and more support – inner spring units are totally oven tempered giving the units "memory". The units have resiliency which provides longer lasting performance.
No coil feel – FLEXATRON insulation is thermally bonded for permanent shaping, wrapping the inner- spring unit, hugging the edges so it can never shift, lump or bunch. This application eliminates pocketing of insulation.
Improved seating comfort when used as a sofa – Exclusive INNER ROLL construction with channel quilting prevents bunching, easier to fold flatter and store away.
Environmentally friendly mattress – engineered with all man made fibers and CFC-free foam cushion material does not produce flurocarbons which are damaging to the environment.
Securely locked cover and insulation – Flanging and hog ringing locks cover and cushioning into place. This INNER LOK process prevents bunching and traveling.
Standard mattress on 36535 and 8000 series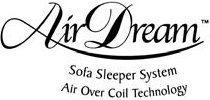 Air Dream Mattress
Air over coil technology creates a sleep surface with the comfort and support that rivals premium mattresses.
Operates with a lightweight, convenient, handheld, quick fill electric pump (included). Air Dream mattress inflates in 45 seconds, deflates in 30 seconds.
Optional mattress upcharge on 36535 and 8000 Series

Cozy Mattress
Real bed pillow-top mattress with ticking fabric
Queen, Full and Single sizes available
Passed Hexagonal Roll and Cornell testing usually reserved for static mattresses
No PUMPS and no CREASES to contend with
Heavy duty mechanism exceeds GSA standards
No "Bar in the back" experience
Cozy Foot Strut innovation reduces breakage at foot of bed
Supports the weight of 3 average adults
Standard on Taylor Series (31150, 31250, 31350) and 32350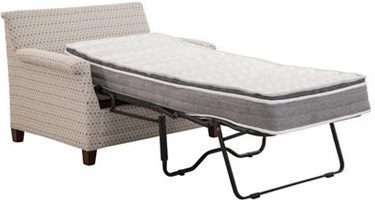 Single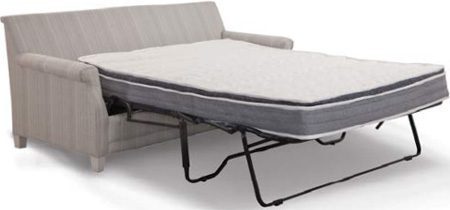 Full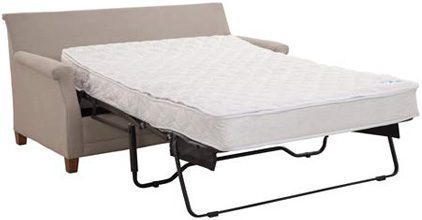 Queen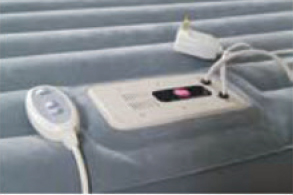 Air Dream™ Mattress